Red Hot Mamas
There are three pregnant teachers at my school. Today we all showed up in red shirts and black pants. This was NOT PLANNED.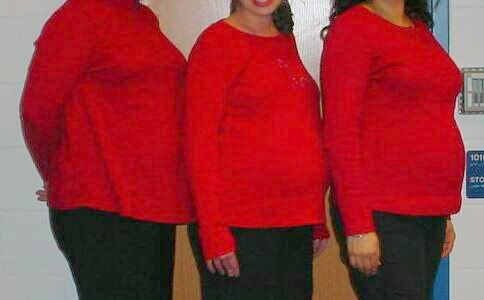 Within seconds of my uploading the picture to Flickr,
Trista
had already guessed which one is me, thus winning the contest I'd planned for the blog (quite a feat since she didn't even know she was playing!). But don't despair, she only won half the contest. Can you put us in order by due date (call the one on the left A, middle B, and right C)?
Trista and the other winner will win homemade cookies, as always!